Free Books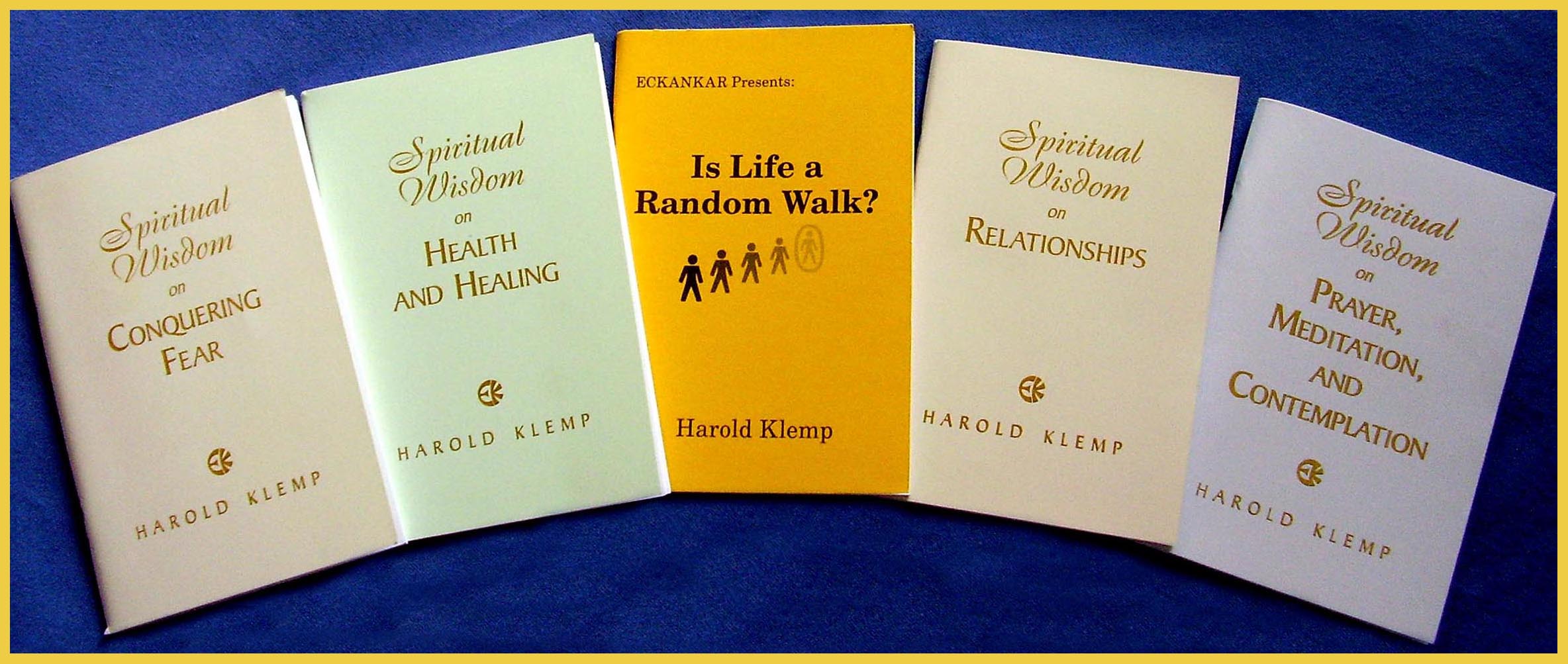 "Soul exists because God loves It."
–Harold Klemp, Our Spiritual Wake-Up Calls, p. 84

For a free booklet such as: Is Life a Randaom Walk? or
Spiritual Wisdom on Conquering Fear by Harold Klemp, please call or
email the respective contact person in the area closest to you. Thank You!
Baton Rouge Area
email
batonrouge@eckankarlouisiana.org
Bogalusa Area
Contact: John at 504-912-9333
floridaparishes@eckankarlouisiana.org
Delcambre Area
Contact: Bonnie at 337-422-1233
twinparishes@eckankarlouisiana.org
Hammond Area
Contact: John 504-912-9333
floridaparishes@eckankarlouisiana.org
Houma / Thibodaux Area
Contact: Allen at 985-873-9520

Lafayette Area
Contact: Anne at 337-407-2172
acadiana@eckankarlouisiana.org
Shreveport / Monroe Areas
Contact: April at 318-572-7008
northla@eckankarlouisiana.org
New Orleans Area
Contact: Okite at 504-305-5030
southeast@eckankarlouisiana.org